As a parent, you want nothing but to ensure your child's healthy growth and development. You leave no stone unturned to provide them with proper nutrition.
However, when it comes to feeding infants, certain choices can unknowingly pose risks to their well-being. One such choice is introducing cow's milk as a primary source of nutrition before the age of one.
According to the Centers for Disease Control and Prevention (CDC), feeding cow's milk to children under the age of 12 months increases the risk of intestinal bleeding. These aren't the only issues, though.
In this article, we will explore why bovine-based milk products can be risky for infants.
Why Is Cows Milk Dangerous to Infants?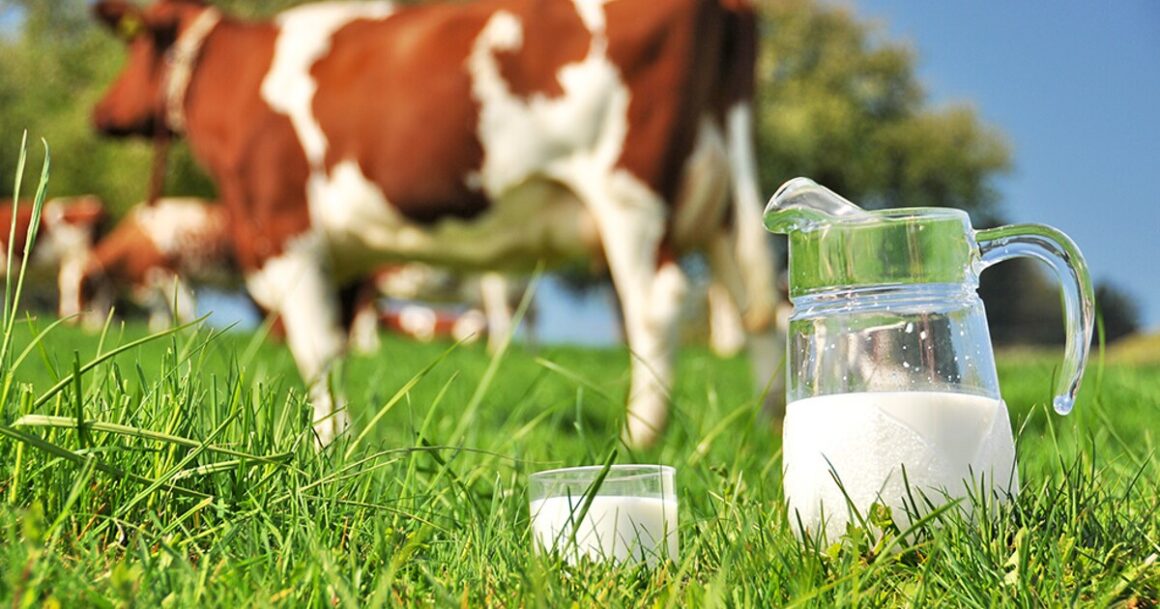 While healthy adults and children can consume cow milk with no ill effects, the same cannot be said for infants.
Cow's milk does not contain all the essential nutrients that infants need for proper growth and development. It lacks adequate amounts of iron, vitamin C, and vitamin D, among other vital nutrients.
Infants have higher nutrient requirements compared to adults, and cow's milk alone cannot fulfill their nutritional needs. Milk from cows can also disrupt the balance of nutrients in an infant's diet.
Excessive cow's milk consumption can lead to iron deficiency, as it lacks sufficient iron. It can interfere with the absorption of iron from other foods, too, and increase the risk of anemia.
Moreover, the high protein content in cow's milk can affect calcium absorption, potentially impacting bone health in infants.
Cow's Milk Is Tough to Digest For An Infant
Cow milk contains a higher amount of protein compared to breast milk. The primary proteins in cow's milk are whey and casein. The high casein content, particularly the A1 beta-casein protein variant, can be difficult for infants to break down and digest efficiently.
This is a problem because the immature digestive system of an infant produces less rennin. Rennin refers to an enzyme necessary for digesting casein. As a result, the casein protein forms tough curds in the stomach, which lead to discomfort, bloating, and other digestive issues.
Recent trends have pushed goat milk as an alternative to cow's milk, but even that is not advised for infants.
Are There Any Serious Health Risks to Worry About?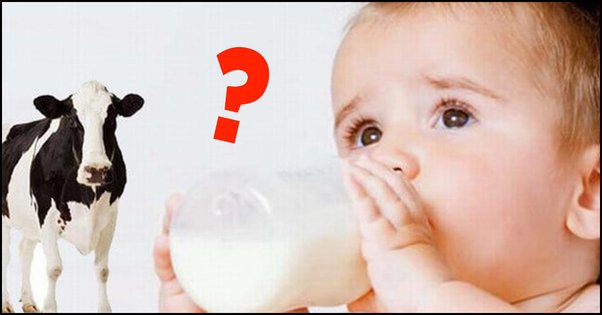 Yes, studies have shown that necrotizing enterocolitis (NEC), a life-threatening disease that affects the intestines of infants, can be caused by cow milk-based baby formulas.
When an infant has NEC, he or she is in an emergency state due to damage and inflammation to the colon and, possibly, the small intestine.
You may notice blood in the infant's stools, fluctuations in body temperature, refusal to eat, and difficulty breathing. Treatment of NEC requires quick and efficient care from neonatologists, pediatric surgeons, and other healthcare professionals.
Cow's milk has been found to increase the risk of NEC. In fact, brands like Similac and Enfamil are currently fighting toxic baby formula NEC lawsuit cases in court.
According to TorHoerman Law, the number of consolidated cases as of May 23rd is 166. Based on past instances of product liabilities lawsuits, settlement payouts can range anywhere from $5,000 to $500,000.
Allergies, Lactose Intolerance, and Nutritional Imbalance
Cow's milk protein allergy is one of the most common food allergies in infants. When an infant's immune system reacts adversely to the proteins in cow's milk, it can lead to a range of symptoms such as skin rashes, hives, eczema, vomiting, diarrhea, respiratory issues, and in severe cases, anaphylaxis.
Similarly, some infants may have difficulty digesting lactose, the sugar present in cow's milk.
Iron is crucial for the production of red blood cells and optimal brain development. If cow's milk replaces breast milk or iron-fortified formula too early, or if it is consumed in excessive amounts, it can lead to inadequate iron intake and absorption, increasing the risk of anemia.
Cow's milk also lacks adequate amounts of vitamin C, vitamin D, and other vital nutrients. Overreliance on cow's milk as a primary source of nutrition can result in nutritional imbalances and deficiencies. This can potentially affect bone health, immune function, and overall growth.
What Is Safe for an Infant to Consume Then?
As you might expect, the number one source of nutrition for infants should be breastmilk. However, there are many factors that can make access to breast milk difficult. This may range from health issues in the mother, latching difficulties, or insufficient milk supply.
In such cases, donor breastmilk can be a good option. Donor breast milk refers to breast milk obtained from a lactating individual who is not the biological mother of the infant.
Donor breast milk is seen as a bridge to breastfeeding or as an alternative when direct breastfeeding or using a mother's expressed milk is not possible. The goal is to provide human milk as the preferred source of nutrition for infants whenever feasible.
Conclusion
It is easy for parents with a lack of education to make deadly mistakes in caring for their infants. Feeding cow's milk to infants before the age of one can pose significant risks to their development and overall health.
The lack of essential nutrients, difficulties in digestion, the potential for allergic reactions, and the increased risk of serious conditions such as NEC highlight the importance of exploring safer alternatives.
Thus, breast milk is the optimal choice for infant nutrition. It provides a comprehensive range of nutrients and beneficial components. Baby formula is also an option, but you will need to carefully check if they contain any form of cow's milk.