Welcome to London, the bustling capital of England, where business and pleasure seamlessly intertwine. In this blog post, we will explore ten exceptional party ideas for a memorable night out in London, designed specifically for business professionals. From networking pub crawls through the vibrant streets of the City of London to exclusive whiskey tastings in prestigious Mayfair establishments, these carefully curated events offer unparalleled opportunities for networking, building connections, and creating unforgettable experiences. So, grab your business cards and get ready for an extraordinary night in the heart of this thriving metropolis.
Networking Pub Crawl: Location Example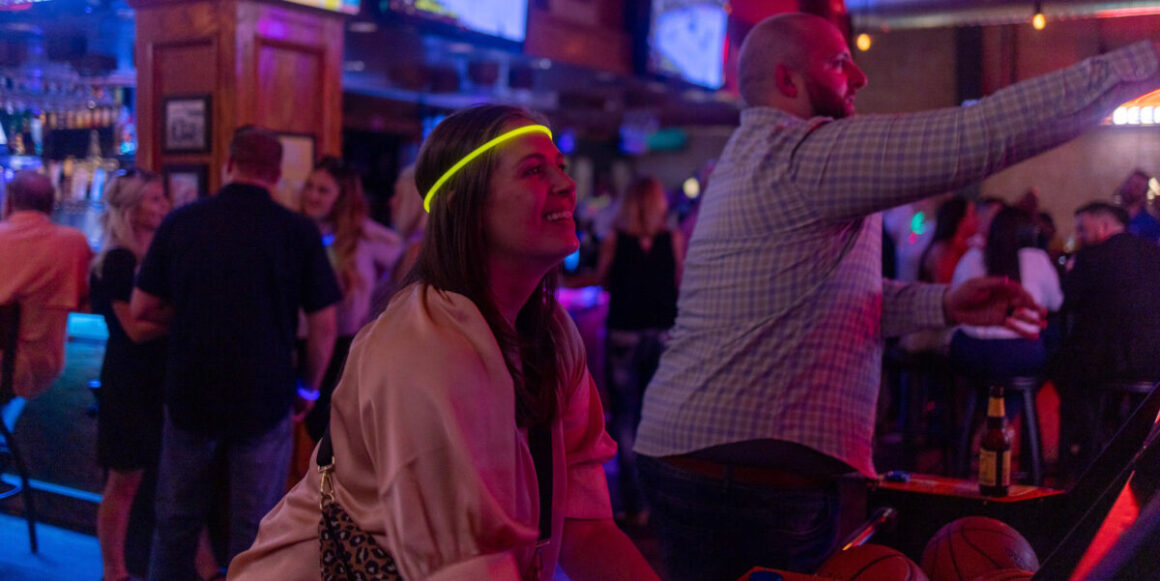 Kickstart your night out with a networking pub crawl through the bustling streets of the City of London, the financial district known for its vibrant business community. Visit popular pubs and bars like The Lamb Tavern, The Magpie, and The Old Tom's Bar, where professionals gather after work to unwind and network. This immersive experience allows you to strike up conversations, exchange ideas, and build connections with like-minded individuals while enjoying the lively atmosphere of London's business hub.
Business-themed Escape Room
Immerse yourself in a thrilling business-themed escape room adventure in Canary Wharf, the bustling business and financial district of London. Gather your colleagues or business partners and put your problem-solving skills to the test as you work together to unravel mysteries, crack codes, and solve challenging puzzles. Venues like clueQuest or Enigma Escape offer immersive escape room experiences designed specifically for corporate teams, fostering teamwork, collaboration, and bonding among participants.
Exclusive Whiskey Tasting
Indulge in the world of fine whiskies at an exclusive whiskey-tasting event in the sophisticated neighborhood of Mayfair. Head to The Whisky Lounge, renowned for its extensive collection of premium whiskies from around the globe. Engage in an intimate and educational tasting session led by whiskey experts who will guide you through the nuances of flavor profiles, production methods, and the rich history of this refined spirit. This elegant setting provides the perfect backdrop for networking and forging connections with fellow whiskey enthusiasts and business professionals.
Business Boat Party on the Thames
Embark on a remarkable networking journey aboard a private boat, cruising along the majestic River Thames. With the stunning backdrop of London's iconic landmarks, such as the Tower Bridge, the Houses of Parliament, and the London Eye, you and your guests can enjoy an unforgettable evening of mingling, dining, and dancing. Charter a boat with Thames Luxury Charters or City Cruises for a tailor-made experience, complete with catering, entertainment, and comfortable spaces for networking conversations. This would also be an ideal opportunity to search for an escort near me, and find yourself a suitable partner for the boat ride.
High-End Wine Tasting
Indulge in an exclusive wine tasting experience at the prestigious 67 Pall Mall, located in the upscale neighborhood of St James's. This private members' club boasts an extensive collection of exceptional wines from around the world. Engage a knowledgeable sommelier who will guide you through a carefully curated selection of fine wines, explaining their origins, tasting notes, and food pairings. This elegant and refined environment provides the ideal backdrop for business professionals to network, exchange ideas, and develop meaningful connections over the love of wine.
VIP Theatre Experience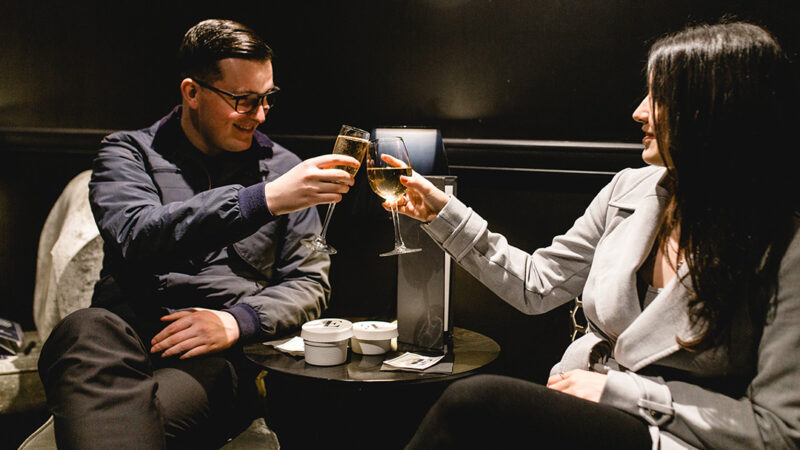 Immerse yourself in the world of performing arts with a VIP theater experience at the renowned Royal Opera House in Covent Garden. Reserve a private box or premium seats for a captivating performance, be it a ballet, opera, or theatrical production. Prior to the show, enjoy pre-show drinks and networking opportunities with fellow attendees, creating a memorable evening of cultural immersion and professional connections.
Golf Networking Event
Combine networking with a leisurely sporting experience by organizing a golf networking event at a prestigious golf club near London, such as The Grove in Hertfordshire. Engage in friendly competition as you navigate the greens, connecting with business professionals in a relaxed and picturesque setting. Golf provides the perfect backdrop for conversations, forging relationships, and exchanging business insights while enjoying the scenic beauty of the golf course.
Business Conference with Evening Reception
Host a dynamic business conference during the day at ExCeL London, one of the largest event venues in the city. Featuring industry experts, thought-provoking keynote speakers, and engaging panel discussions, the conference will provide valuable insights and networking opportunities. Follow up the conference with an evening reception where attendees can continue discussions, exchange ideas, and build connections in a relaxed and informal setting.
Private Art Exhibition
Rent a private gallery space, such as the iconic Saatchi Gallery in the fashionable neighborhood of Chelsea, and curate a private art exhibition. Showcase the works of talented artists and provide an exclusive platform for guests to engage in conversations about art, creativity, and business. The stimulating environment of artistic expression fosters connections, inspires new perspectives, and encourages meaningful conversations among attendees.
Luxury Dining Experience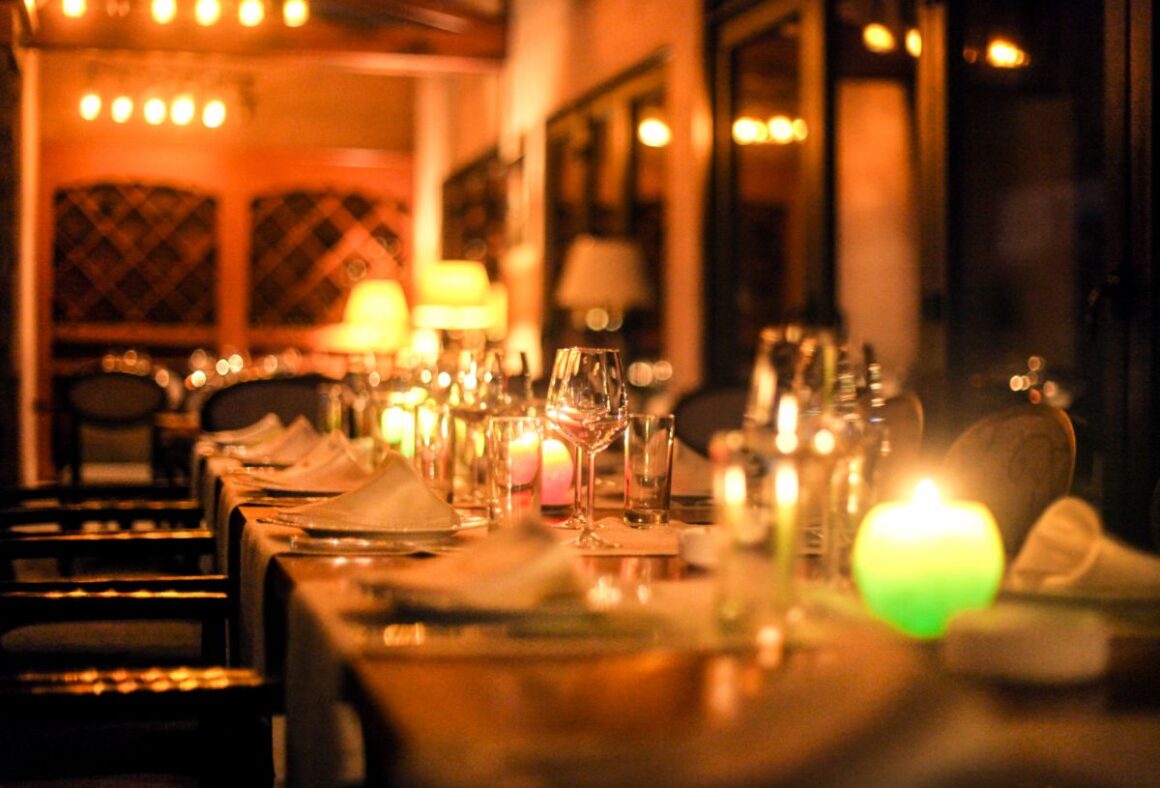 Night in London boasts a plethora of exquisite dining establishments. Among them, the iconic Gordon Ramsay's Restaurant serves inventive Michelin-starred cuisine. The elegant Sketch delights with its whimsical decor and contemporary British fare. Dishoom offers delectable Indian street food, while The Ledbury showcases innovative modern European cuisine. Lastly, the legendary Rules serves traditional British dishes in a historic setting. You can have immense fun at any of these places, while there are many others that could suit your needs too.
What Else is There?
In addition to the previously mentioned activities, there are a few more exciting options for business professionals in London. Consider hosting a tech networking event to bring together industry experts and innovators.
Speed networking sessions offer a fast-paced format for efficient networking and meeting a diverse range of professionals. For a more relaxed setting, a business brunch networking event provides an opportunity to connect over delicious food.
Alternatively, plan a corporate fitness retreat for team-building and personal growth. An innovation showcase brings together startups and entrepreneurs to present cutting-edge ideas. Lastly, organizing a business charity event allows professionals to make a difference while networking.
These activities expand the possibilities for networking, building connections, and creating memorable experiences in the vibrant city of London.
Conclusion
Night in London offers an array of captivating party ideas for business professionals, combining the realms of business and pleasure in unforgettable ways. Whether you prefer a vibrant networking pub crawl through the City of London, a refined whiskey tasting in Mayfair, or a captivating theater experience in Covent Garden, these events provide remarkable opportunities to network, build connections, and create lasting memories. So, embrace the spirit of London and venture into the diverse and vibrant party scene this city has to offer, where business and pleasure intertwine to create extraordinary evenings that leave a lasting impact.