In today's world, having the right skills can make all the difference when facing a life-threatening emergency. Knowing how to respond in these situations is invaluable and can be the difference between life and death.
That's why accredited first aid and CPR training courses are so valuable — they provide individuals with essential knowledge of how to act quickly and effectively in an emergency. These classes offer participants comprehensive instruction on topics such as resuscitation, bandaging, splinting, airway management, injury assessment, and shock management – all of which could prove crucial in saving someone's life.
By enrolling in one of these courses you will not only learn critical lifesaving techniques but also gain confidence in knowing that you have the necessary skills to help others should an emergency arise.
Benefits of Accredited First Aid & CPR Training Courses
Accredited first aid and CPR training courses can provide several benefits to those who take the time to invest in them. One of the most important benefits is that the skills learners gain are life-saving.
Knowing how to perform basic first aid and CPR could mean the difference between life and death for someone who has an accident or suffers from cardiac arrest. Another benefit of accredited first aid and CPR training courses is that they help build confidence.
Learners will understand exactly what needs to be done if ever faced with an emergency, meaning they can act quickly, decisively, and safely when required. Furthermore, taking part in accredited first aid and CPR training courses could save lives outside of family members or close friends; it's not just confined to home use! People who have been trained may find themselves being called upon as a Good Samaritan at work or even out in public – so having these skills means they can feel prepared should such a situation arise.
Finally, many people don't realize how easy it is to stay up-to-date with their qualifications once certified; refresher courses allow individuals to keep their knowledge fresh on key topics without having to go through full accreditation again each time – providing peace of mind that their skills remain valid for years after completion.
Understanding the Need for Professional Instruction
In today's world, it is imperative to be equipped with the skills necessary to protect yourself and those around you in an emergency. With the right knowledge, one can make a difference when faced with life-threatening situations.
Professional instruction in First Aid & CPR Training Courses provides individuals with vital information and expertise on how best to respond in such scenarios. It is essential for people of all ages, from young children to seniors, to understand why accredited courses are so important and how they can help save lives.
Accredited courses are designed by qualified professionals who have taken into account every possible scenario that could arise out of an emergency. As such, these courses provide invaluable training that equips participants with a comprehensive understanding of first-aid techniques and response strategies needed during medical emergencies or other dangerous incidents.
Students learn about different types of injuries or illnesses as well as appropriate safety measures needed for each one. Furthermore, they gain insight into basic CPR procedures which could potentially save someone's life if performed correctly under pressure.
What's more, professional instruction also helps build confidence among learners so they don't panic when put in challenging situations requiring quick thinking and actionable responses based on their training experience. These skills give participants the confidence required should something happen; this awareness often proves invaluable when trying to react quickly enough before professional medical help arrives at the scene of an accident or incident.
Understanding the need for professional instruction in Life-Saving Skills: The Value Of Accredited First Aid & CPR Training Courses can mean making a crucial difference between life and death – no matter what age you may be!
Preparing for Emergencies with Proper Certification
Having the proper certification to save lives is paramount in an emergency. Knowing the basics of first aid and CPR can help you react quickly and efficiently when faced with a medical crisis, minimizing long-term damage or even saving someone's life.
Accredited training courses offer invaluable instruction for those looking to obtain their certifications so they are ready for any situation that may arise. These courses cover vital skills such as how to recognize danger signs, manage airway obstruction, deliver chest compressions, and administer rescue breaths correctly.
In addition, participants learn about dealing with bleeding wounds, fractures, burns, and cardiac arrest among other scenarios. Through hands-on practice sessions and interactive lectures facilitated by experienced instructors, students gain the necessary knowledge needed to respond effectively in an emergency.
Accreditation ensures these courses meet nationally recognized standards which guarantee quality assurance within each program's curriculum. Furthermore, accredited certifications provide proof that individuals have acquired certain lifesaving skills and are equipped to handle situations confidently under pressure while adhering to safety protocols established by governing bodies in healthcare settings worldwide. Professionals like firefighters, police officers, or teachers must possess valid certificates from approved educational institutions before they can work safely on the job; this is why taking part in certified training programs is essential for anyone interested in gaining important life-saving skills without compromising their safety or the safety of others around them during times of distress or crisis
Conclusion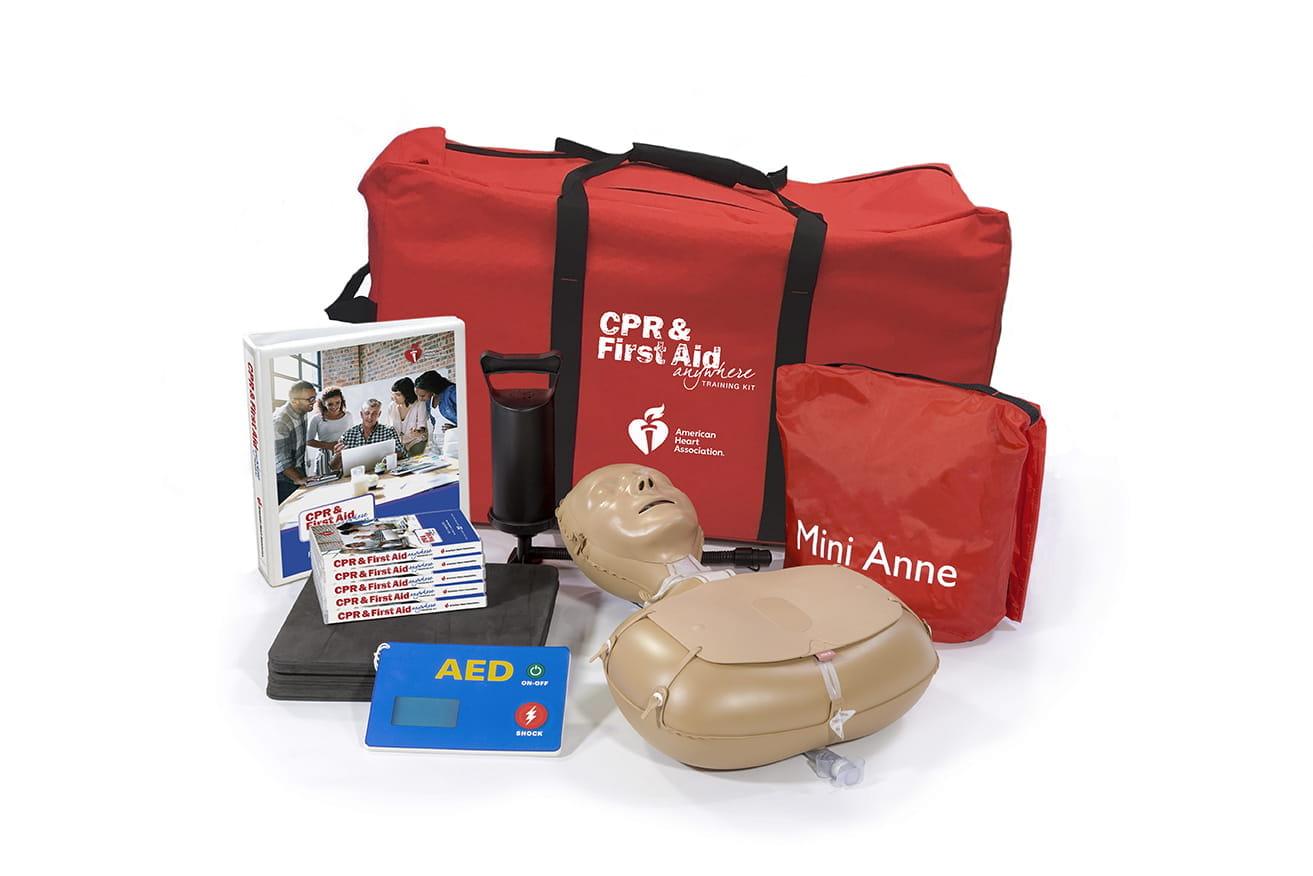 Accredited first aid and CPR training courses are invaluable investments that provide individuals with the knowledge and skills to save lives. By completing a course, participants gain the confidence to handle medical emergencies efficiently and effectively.
Knowing how to respond correctly can make all the difference when it comes to saving someone's life. If you or someone you know is interested in learning these life-saving skills, click here for more information on accredited first aid & CPR training courses today.