Having a favorite pair of leather boots is a great way to show off your personal style. But in order to keep them looking their best, proper care and maintenance are necessary! In this article, well discuss the importance of taking good care of your leather boots and how to do it right so that you can enjoy their rugged charm for years to come.
Well cover topics such as cleaning, conditioning, waterproofing, storage methods and more. So get ready to learn everything you need to know about shoe care for leather boots!
Cleaning Leather Boots for Long Lasting Wear
Caring for leather boots is essential to maintain their rugged charm, while also keeping them in long lasting wear. To start, a thorough surface cleaning of the leather should be done using a damp cloth or brush and a mild cleanser specifically designed for use on leather. Next, apply a good quality cream or polish to maintain moisture balance and add protection from dirt accumulation.
Buffing with a soft dry cloth will help restore shine and keep cracks from forming in the material over time. Its also important to make sure that your boots are kept away from extreme temperatures since too much heat can cause damage beyond repair whereas cold temperatures can cause brittleness and cracking.
Regularly treating your boots with shoe oil or waxes is an effective way of preventing any kind of water, salt or dirt damage as well as helping repel stains caused by excessive contact with moisture. Finally, never forget to stuff newspapers into your freshly cleaned shoes before storing them away when not being worn; this will help keep their shape intact until youre ready to slip on some stylish ruggedness again!
Conditioning Leather Boots to Preserve Softness and Shine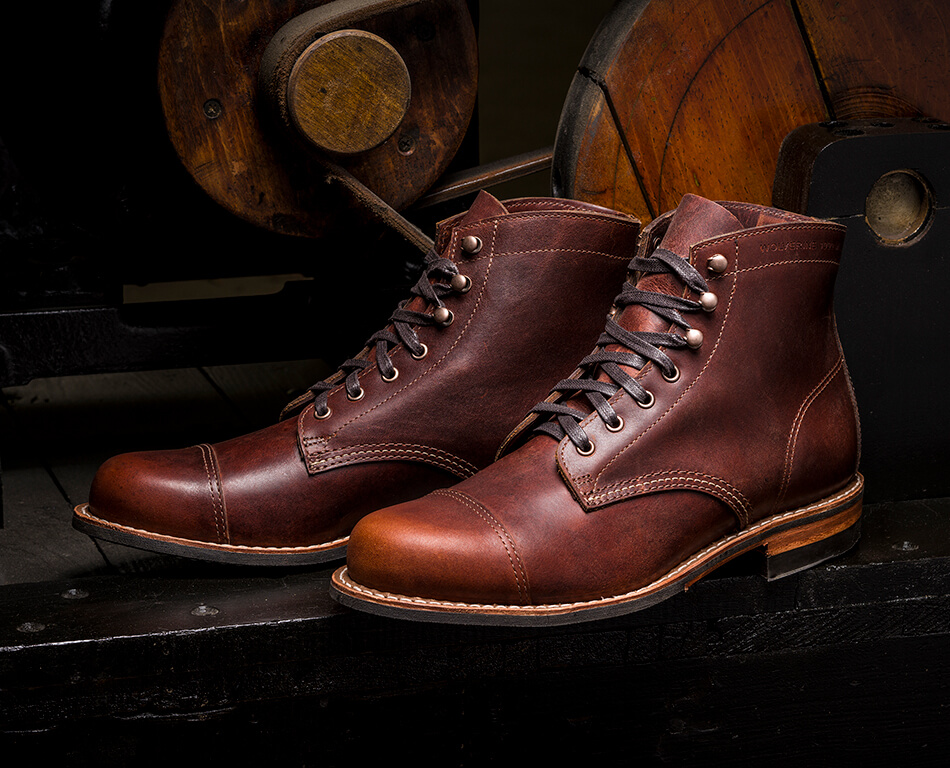 Leather boots offer a rugged charm thats hard to find in other types of footwear. To keep them looking their best, it is important to condition the leather regularly.
Doing so helps maintain the softness and shine of your favorite pair of boots for years to come. Conditioning leather boots should be done about every six months or whenever they begin to look dry and cracked.
Youll need a good quality leather cleaner and conditioner as well as an applicator sponge or cloth. Start by cleaning off any dirt with a damp rag then apply the cleaner using light circular motions over the entire boot surface, making sure not to miss spots around seams or closures such as zippers or laces.
Allow it to sit for a few minutes before wiping away any residue with another clean damp cloth. After cleaning, add some of the conditioner onto a sponge applicator and rub it into the leather, working in small sections at a time until you have covered all areas evenly.
Allow the conditioner several minutes to penetrate before buffing off any excess product with yet another clean cloth – preferably one made from microfiber which will help bring out extra shine on dark colored boots! With regular conditioning like this your favorite pair of boots will stay looking great no matter how much wear they get!
Waterproofing Your Leather Boots for All-Weather Protection
Leather boots are the go-to choice for many fashionistas and outdoorsy folks alike, thanks to their rugged charm and durability. But with all of that wear and tear comes an increased risk of water damage, which is why it's so important to waterproof your leather boots.
Waterproofing not only helps protect against the elements but also keeps them looking great over time. Heres what you need to know about waterproofing your leather boots for all-weather protection: Start by choosing a suitable product designed specifically for waterproofing leather materials.
Make sure it works well with the type of boot material you have chosen – some products work better on certain types than others. Also, check the instructions carefully before applying any product onto your footwear as improper use can lead to discoloration or other issues down the road.
Once you\'ve selected a product, apply it according to directions given by manufacturer (usually in thin coats). Allow each coat to dry thoroughly before applying another layer if necessary; usually two layers should be enough for adequate coverage unless you are expecting extreme weather conditions such as heavy rain or snowfall throughout winter months when more coating may be needed. When done correctly, this should provide complete protection from water damage without compromising breathability or damaging natural oils in leather materials which keeps them soft and flexible even during cold temperatures when they tend to become stiffer otherwise.
Additionally regular treatments will help keep dirt away while preventing cracking due to constant exposure from wetness/dampness thus maintaining appearance of your beloved pair!
Conclusion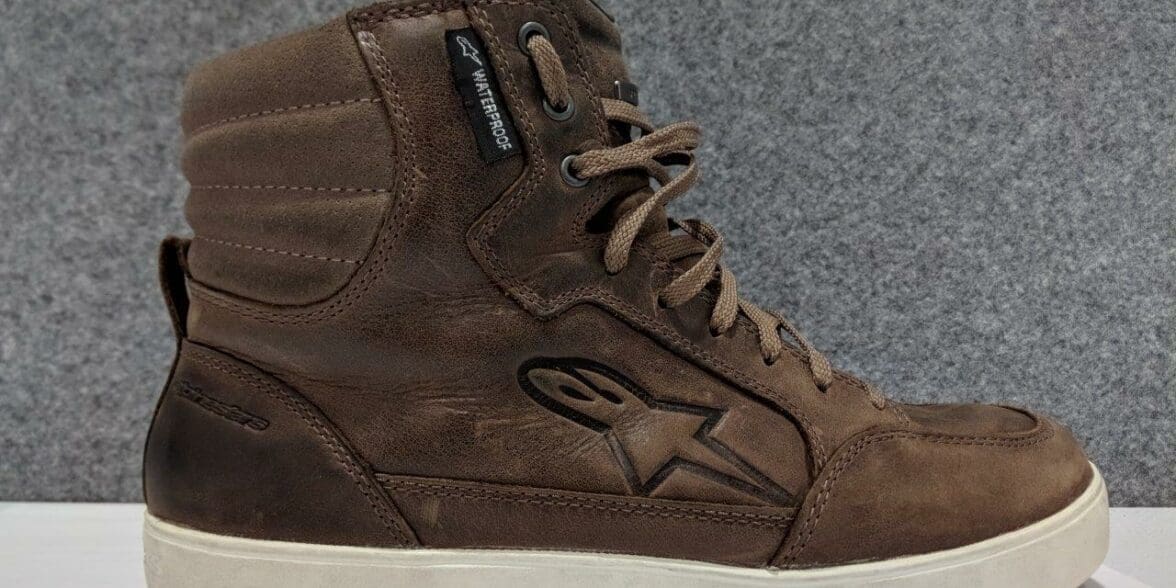 Leather boots can be a great addition to your wardrobe, providing comfort and style. They also require maintenance to keep them looking their best.
Cleaning leather with saddle soap is essential for keeping the material soft and healthy. Applying waterproof spray can help protect it from damage caused by water or snow.
Using cedar shoe trees will help retain the shape of your boots while they are not being worn. Having regular repairs done by a professional shoemaker or Shoe repair specialist will ensure that your shoes last as long as possible and maintain their rugged charm.